fotograf.de/GotPhoto is the market-leading workflow and sales solution for professional photographers in Europe and has a strong footprint in the US market.
We move the world of kindergarten and school - and nursery photography from analog to digital, making the life of our photographer clients easier and their business more successful. We are reviving an industry in which changes are long overdue.
Today we have built a profitable business and, together with our international brand GotPhoto, we are one of the world's most important players in school and kindergarten photography.
Why work with us? Know more
Check us out on Glassdoor
Connect with us on LinkedIn
- We are trying our best to be an Equal Opportunity Employer -
If you aren't completely confident that you fit our exact criteria, please reach out anyway: we're at least as interested in your character as in your talents!


YOUR MISSION
We are building our People & Culture team at GotPhoto and are now looking for a People Operations Manager who knows how to optimize our people processes and takes over full responsibility for our operational tasks in a lean and compliant way.
Now, we have one HR Manager onboarded and our Head of People & Culture is on her way – the team will grow to 6 people supporting various areas.
At GotPhoto we are currently 80+ people, who work mainly from the US & and Germany, but partially remote from Spain and Portugal, too.
YOUR ROLE
You will run the daily functions such as payroll and employment administration, general HR reporting, immigration tasks, on-boarding and off-boarding, company policies and practices.
In the event of an audit, we can provide all information in a short period of time, are able to explain decisions and reasonings, and are not shying away from what's "underneath the surface".
As part of this you:
Set up scalable processes, which are lean and compliant
Automate repetitive tasks
Clean up the legacy and get a full overview of what is existent, or missing, or non-compliant, and fill the gaps accordingly (like an internal audit)
Are able to consult our People team, employees, and leadership on how to manage certain operational scenarios in the best way possible (e.g. tax advantages, pragmatic risk management etc.)
Establish our Data management and reporting; we should be able to support with queries or information needed quickly (turnover, health checks, simple queries such as "name lists", training overview etc. )
After 6 months: There should be a noticeable change in terms of efficiency, quality & speediness of executing operational tasks, core processes should be documented, process standards should be implemented to professionalize processes (e.g. in terms of payroll, onboarding, offboarding etc.)
Further, you are involved in company-wide projects that are strongly related to your role, but also beyond this scope and provide day-to-day support to our global team
SKILLS WE ARE LOOKING FOR
You have 3+ years of experience within the People Operations area and a degree in Business Administration, Law, HR management, Finance – or even better: A vocational training (kaufmännische Ausbildung)
You have a professional understanding of labor law, tax law, and social security
You are an expert in process management and being able to create, maintain and operate lean & scalable processes
You are tech-savvy - it's easy for you to come up with creative solutions on how to best utilize our internal applications & software and automate and digitalize certain tasks
You are an organizational pro and act as an enabler of change to optimize processes
You have very good attention to detail and love to have everything structured and filed. Still, you are also resilient enough to manage a bit of chaos
You have a hands-on mentality and take initiative, even on topics beyond your area of responsibility
You have excellent English and German skills. Do not apply, if your German level is not at least at C1-level
Nice to have:
You already gained international experience of working with EMEA HR admin & operations
You have experience in bigger corporations in "shared service departments"
WITH US, YOU CAN LOOK FORWARD TO THIS
Be part of an international team with an established brand in Europe and strong growth in the USA
Everyone has the same opportunities to grow and learn
You have 1: 1 with your team leader and development meetings every six months
You have access to a learning budget of at least 500€ for training and coaching
Flexible working hours and unlimited holiday leave
Connect - inside and outside of work through regular team events, knowledge sharing and team holidays
Subsidized fitness membership with Urban Sports in the EU and Classpass in the US
That is the challenge, you're looking for?
I am looking forward to meeting you - Ana, your Recruiter!
____________________________________
More information on why to work with us, our team, and our journey as a company: https://www.fotograf.de/jobs
Apply
Your application has been successfully submitted.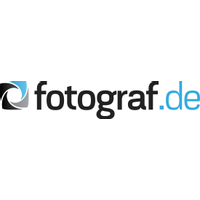 Digitalise the volume photography industry